Good morning. In today's AP Morning Wire:
Over 5,100 arrested at pro-Navalny protests across Russia.

US vaccination drive exposes racial inequality, use of influence.

Military takes control of Myanmar; Aung San Suu Kyi reported detained.

Survivors of Beirut's transcendent explosion endure psychological scars.



TAMER FAKAHANY
DEPUTY DIRECTOR - GLOBAL NEWS COORDINATION, LONDON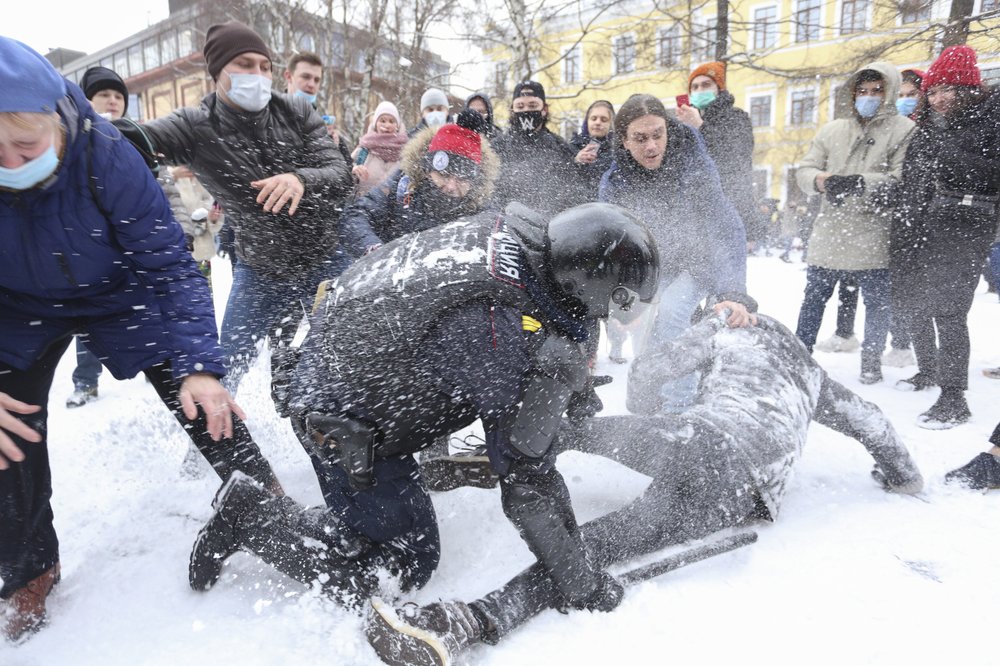 AP PHOTO/VALENTIN EGORSHIN
Anti-Putin chants at pro-Navalny protests across Russia, more than 5,100 arrested
The chants were loud and unmistakable in Russia's second-largest city of St. Petersburg, where several thousand people marched: "Down with the czar!"
Tens of thousands of people protested nationwide to demand the release of jailed opposition leader Alexei Navalny in a wave of demonstrations that have rattled the Kremlin. Many chanted slogans against President Vladimir Putin.
In Moscow, protesters chanted "Putin, resign!" and "Putin, thief!" — a reference to an opulent Black Sea estate reportedly built for the Russian leader that was featured in a widely popular video released by Navalny's team. Putin has denied he or his relatives own the lavish property.
More than 5,100 people were detained Sunday by police, according to a monitoring group, and some were beaten, Jim Heintz and Vladimir Isachenkov report from Moscow.
One protester in the Russian capital said, "I'm not afraid, because we are the majority, We mustn't be scared by clubs because the truth is on our side."
The massive protests came despite efforts by Russian authorities to stem the tide of demonstrations after tens of thousands rallied across the country last weekend in the largest, most widespread show of discontent that Russia had seen in years. Despite threats of jail terms, warnings to social media groups and tight police cordons, the protests again engulfed cities across the country's 11 time zones.
Navalny's team quickly called another protest in Moscow for Tuesday, when he is set to face a court hearing that could send him to prison for years.
VIDEO: Thousands arrested in Russia protests.
Moscow Streets: The police plan to stifle an opposition protest by clamping down on the center of Moscow backfired. Not only did the massive demonstration demanding freedom for Navalny take place, but it was spread throughout a wide swath of the city. By making a long trek through Moscow's icy streets, the protesters got a chance to spread their message further, attracting considerable attention with their chants against Putin.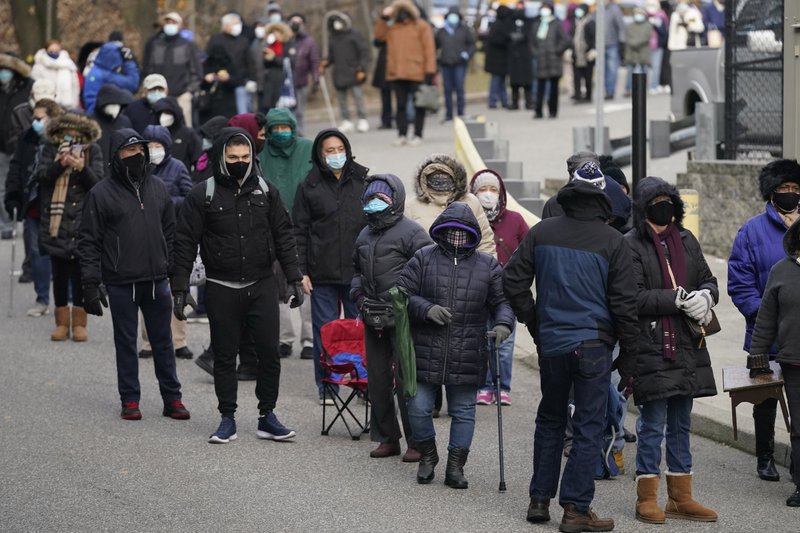 AP finds racial disparity in US vaccination drive; Using influence for favoritism? US hospital boards, donors get shots; Israel to give some vaccines to Palestinians
A clear racial gap has opened up in America's COVID-19 vaccination drive, with Black Americans in many places lagging behind whites in receiving shots, according to an AP analysis.
An early look at the 17 states and two cities that have released racial breakdowns finds that Black people are getting inoculated at levels below their share of the general population, Carla K. Johnson, Angeliki Kastanis and Kat Stafford report.
Among the reasons given: deep mistrust of the medical establishment among Black Americans because of a history of discriminatory treatment.
The disparity is deeply troubling to some, given that the coronavirus has taken a disproportionate toll in severe sickness and death on Black people in the U.S.
Immunizing Tuskegee: The immunization campaign is off to a shaky start in Tuskegee, Alabama. Area leaders point to a lingering distrust of medicine that is linked to a 40-year government study here that used unknowing Black men as guinea pigs to study syphilis. Several people in the mostly Black city are trying to set an example by getting vaccinated, including Black Tuskegee attorney Fred Gray, who once filed a lawsuit on behalf of the men affected by the syphilis study that resulted in a $9 million settlement. The now-90-year-old Gray stresses that the syphilis study and the COVID-19 vaccine are completely different, Jay Reeves reports.
Preferential Treatment: Some hospitals around the U.S. are facing complaints about favoritism and line-jumping after their board members and donors received COVID-19 vaccinations or offers for the prized inoculations. In Rhode Island, an inquiry was opened after reports that two hospital systems offered their board members vaccinations. A Seattle-area hospital system was rebuked by the governor after it offered vaccination appointments to major donors.
Hospitals in Kansas, Florida and New Jersey also are facing questions. The disclosures could threaten public confidence in a national rollout already marked by vaccine shortages, appointment logjams and inconsistent standards from state to state, Russ Bynum, Michelle R. Smith and Rachel la Corte report.
Israel-Palestinians Vaccine: Defense Minister Benny Gantz's office says Israel has agreed to transfer 5,000 vaccine doses to the Palestinians to immunize front-line medical workers. It's the first time that Israel has confirmed the transfer of vaccines to the Palestinians. Israel is one of the world's leaders in vaccinating its population after striking procurement deals with international drug giants Pfizer and Moderna, Josef Federman reports from Jerusalem.
The Palestinians have not begun to vaccinate their people. The World Health Organization has raised concerns about the disparity between Israel and Palestinians living in the occupied West Bank and Gaza Strip, and international human rights groups and U.N. experts have said Israel is responsible for the wellbeing of Palestinians in these areas.
In the meantime, thousands of ultra-Orthodox Israelis thronged a pair of funerals for two prominent rabbis in Jerusalem, flouting the country's ban on large public gatherings during the pandemic. The phenomenon has undermined the country's aggressive vaccination campaign to bring a raging outbreak under control and threatens to damage Prime Minister Benjamin Netanyahu in the March election.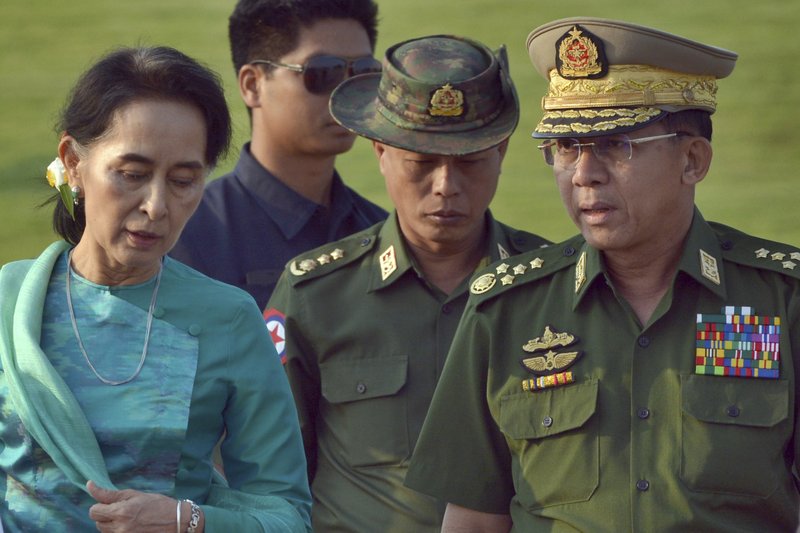 Military takes control of Myanmar; Aung San Suu Kyi reported detained; Her party urges nation's people to oppose 'coup'
Myanmar military television says the military is taking control of the country for one year, while reports say many of the country's senior politicians including Aung San Suu Kyi have been detained.
The military-owned Myawaddy TV made the announcement this morning and cited a section of the military-drafted constitution that allows the military to take control in times of national emergency.
It said the reason for takeover was in part due to the government's failure to act on the military's claims of voter fraud in last November's election. The announcement follows days of concern about the threat of a military coup — and military denials. It came on the morning that the country's new Parliament session was to begin.
The takeover is a sharp reversal of the partial yet significant progress toward democracy Myanmar made in recent years following five decades of military rule and international isolation that began in 1962. The military has assigned Vice President Myint Swe, a former military officer, as head of the government for one year.
It was a shocking fall from power for Suu Kyi, who led the democracy struggle despite years under house arrest and won a Nobel Peace Prize for her efforts. But she has faced sharp global criticism in recent years for siding with the Burmese military on the persecution and forced exodus of Rohingya Muslims from the country. Her appearance at the International Court of Justice, where genocide was alleged, as an apologist for the military led to calls for her Nobel prize to be withdrawn.
Suu Kyi's National League for Democracy released a statement, saying the military's actions were unjustified and went against the constitution and the will of voters. The statement urged people to oppose Monday's "coup" and any return to "military dictatorship."
International condemnation has been swift, including from new U.S. Secretary of State Anthony Blinken, who expressed "grave concern and alarm" over the reported detentions.
EXPLAINER: Why is the military taking control in Myanmar?
Key events in Myanmar, long under military rule.
Follow all the latest developments here.
Lebanon: Living with Trauma
"I lost my life on August 4. I lost my house, I lost my memory, I lost two friends. I lost my mental health, and so I lost everything." The words of a woman who survived, but who had been unconscious and hemorrhaging under a pile of rubble in her apartment after the massive Beirut port blast.
Beirut's devastating explosion six months ago killed more than 200 people and wounded thousands, but it wreaked perhaps even wider damage to mental health among Lebanese, reports Dalal Mawad.
Many of those who lived through it struggle with depression or symptoms of post-traumatic stress. Thunderstorms or the frequent sound of Israeli warplanes doing flyovers cause terror among some, evoking the blast.
One mother says she has been seeing two therapists to cope with her loss. In the explosion, a shard of glass tore through the tiny chest of her 2-year-old son, ending his short life. That day, she said, her life came to a standstill.
Even in a country that has seen wars and tragedies, the explosion was unique, a transcendent event, one of the biggest ever non-nuclear blasts, with tens of thousands of people experiencing the same traumatic event at exactly the same terrifying moment.
And it comes on top of a confluence of other crises causing stress, including an economic meltdown and the pandemic overwhelming hospitals, Demand for therapists has ballooned even as many are unable to get treatment.
The blast was caused by a fire that ignited nearly 3,000 tons of ammonium nitrate stored in a port warehouse. It tore through the city, sending people flying across rooms and slicing them with flying glass. Windows and doors were blown out miles away.
President Joe Biden is set to meet with 10 Republican senators today who have proposed spending about one-third of what he is seeking in coronavirus aid. White House press secretary Jen Psaki says Biden has spoken with the leader of the the group, Sen. Susan Collins. The invitation to the White House came hours after the lawmakers had sent Biden a letter urging him to negotiate rather than try to ram through his $1.9 trillion package solely on Democratic votes. Congressional Democrats are poised to move ahead without Republican support.
Donald Trump has named two lawyers to his impeachment defense team after parting ways with an earlier set of attorneys. The two lawyers representing him will be an Alabama attorney, David Schoen, and a former prosecutor in Pennsylvania, Bruce Castor. Several South Carolina lawyers who were to represent Trump at the trial starting next week have left the team. Trump is the first president in American history to be impeached twice. He will stand trial in the Senate on a charge that he incited his supporters to storm Congress on Jan. 6
After days of frigid temperatures, the U.S. Northeast is bracing for a whopper of a storm that could dump well over a foot of snow in many areas and create blizzard-like conditions. The storm system has already blanketed parts of the Midwest, as well as Washington, D.C. Chicago got almost 7 inches of snow, forcing the cancellation of several hundred flights. In Wisconsin, some snow depths reached more than 15 inches. The National Weather says heavy snow is forecast to fall at an inch to 3 inches an hour today in New York, New Jersey and Connecticut.
The Australian prime minister says Microsoft is confident it could fill the void if Google carries out its threat to remove its search engine from Australia. A Google executive told a Senate hearing last month that it would likely make its search engine unavailable in Australia if the government went ahead with plans to make tech giants pay for news content. Prime Minister Scott Morrison said he had since spoken to Microsoft chief executive Satya Nadella about its search engine Bing filling the space. "I can tell you, Microsoft's pretty confident" that Australians would not be worse off, Morrison told the National Press Club of Australia.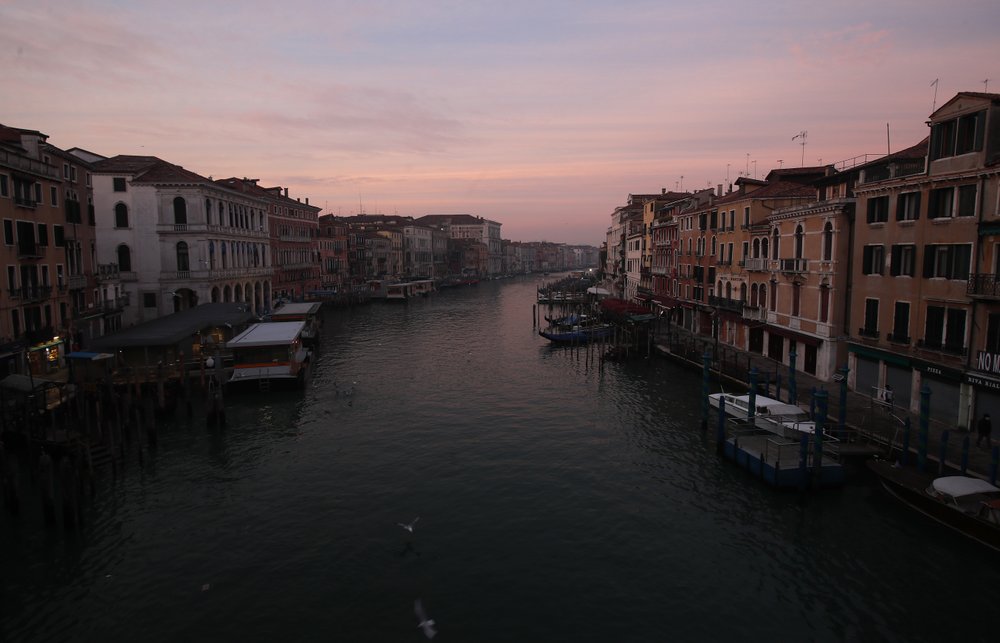 GET THE APP
Download the AP News app to get breaking news alerts from AP on your phone, tablet or watch.
Unsubscribe About us

2020 THE ASSOCIATED PRESS. ALL RIGHTS RESERVED.

200 Liberty St. New York, NY 10128